Details
3G Mobile 3G GSM Video Box portable video server and button camera

Specifications
1.WCDMA GSM 3G Video Box
2.supporting WCDMA 3G network
3.Real-time video and audio surveillance
4.3g video server portable
Specifications 3g portable video server
1.WCDMA GSM 3G Video Box
2.supporting WCDMA 3G network
3.Real-time video and audio surveillance
4.SMS Remote Control
The Newest World Universal WCDMA GSM 3G Video Box 3g video server portable
Main functions:
3G video call
PAL/NTSC camera video & audio in
Picture motion detection
Alarm SMS and MMS picture
Video call/ Pictures saved in Micro SD
Audio call
2 ways alarm in & 1 way out
Self recharge Li-ion battery
1.Brief description 3g video server portable
With this high-tech wireless equipment, you can detect anywhere at anytime by dialing video calls with 3G mobile phone. The 3G video box can be widely used in house, school, shop, moving cars, trains or take care of elders and children as long as WCDMA network is available. Modern design 3G video box matches excellent 300,000 pixel camera with night vision function. Withthe built-in high-light infrared LED, the camera can shoot clear film even in darkness. The Remote camera has infrared motion detector, you or your family or your guards can receive the alarm message and picture when the sensor was triggered.
2. Features 3g video server portable
This product uses USIM card, supporting WCDMA 3G network.
Real-time video and audio surveillance: by your 3G phone, you can see area anytime and anywhere through
3G video call.
Video and Audio in.
You can send SMS to control the camera remotely.
Max 5 users and 2 alarm receivers supported
Two ways in for alarm signal
1 way out for alarm signal
Camera motion detection
Alarm message
Picture,video call files can be saved in SD card
Built-in Lithium battery: Rechargeable battery ensuring operation in case of external power failure
Application: taking care of the elders and children, in house, school, monitoring shop, bus, ship, and train etc.
Alarm in and out
You can connect alarming horn (Max 4V/100mA) with the camera with "alarm out" slot. When the securitydevice is alarmed, the alarming horn will active 60 seconds
You can also connect two wired alarm sensors to the video box. In "armed mode", the sensors signal will make the box alarm.
3.Parameter 3g video server portable
Network: Model A
HSDPA/UMTS 850/1900 MHz GPRS/GSM 850/900/1800 MHz
Model E
HSDPA/UMTS 900/2100 MHz GPRS/GSM 850/900/1800 MHz
Transfer rate:Down and up linkdata rate up to 384 kbps Video call standard:3GPP QCIF 176×144 Video record in SD card:320×240 Picture:640×480
Mirco SD (TF) support:8GB Max Adapter:12V 1A Li-ion:1500mAh Size:72mm×62mm×20mm Net weight (with battery):115g
4.Applications 3g video server portable
1) CCTV surveillance system upgrade: On the basis of the original CCTV monitoring / alarm system, you only need to connect video, audio, alarm signal to the 3G box. Then you can watch the video and get alarm SMS by your 3G cell phone.
2) WIFI CAMERA
5.Package Contain 3g video server portable
1 × main Video box
1 × adapter
1 × Video Audio cable
1 × Manual
1 x antenna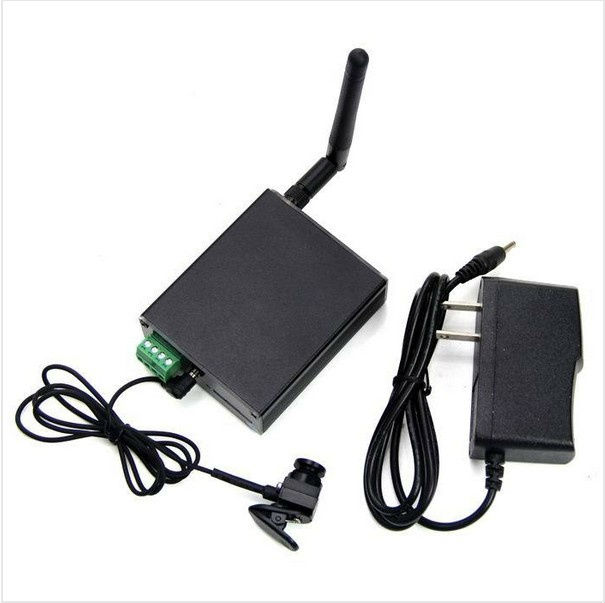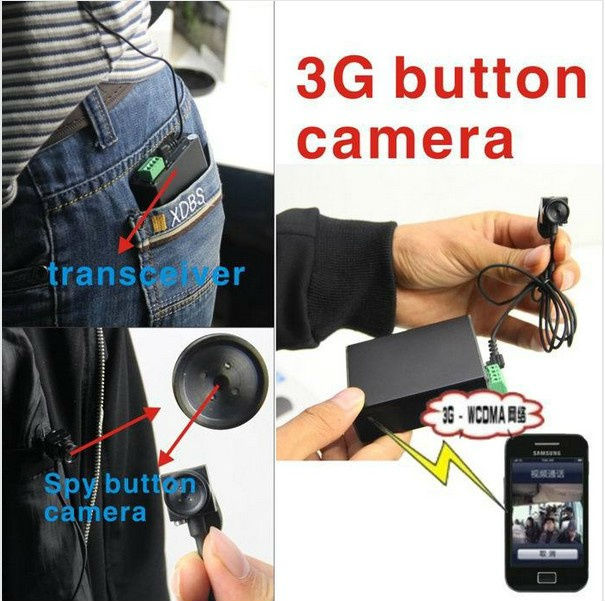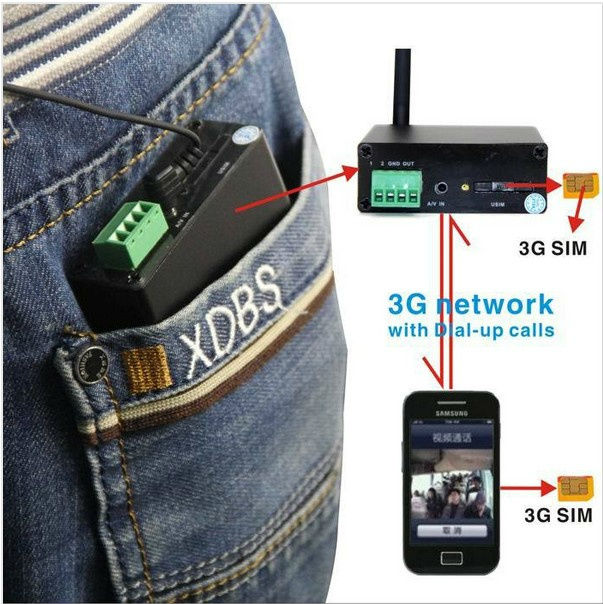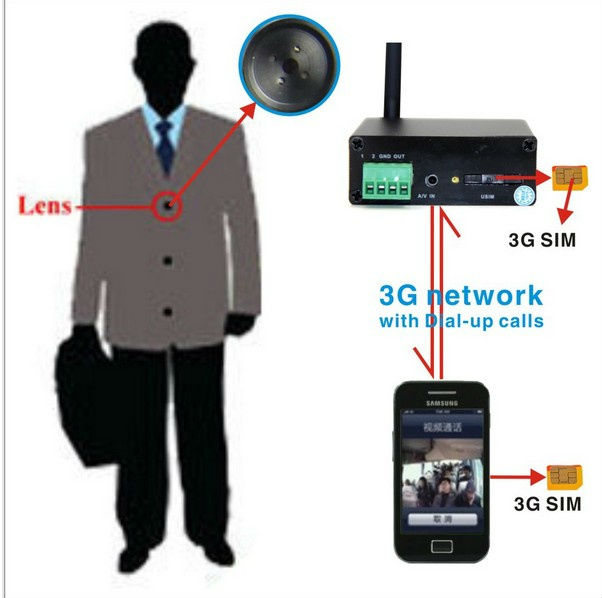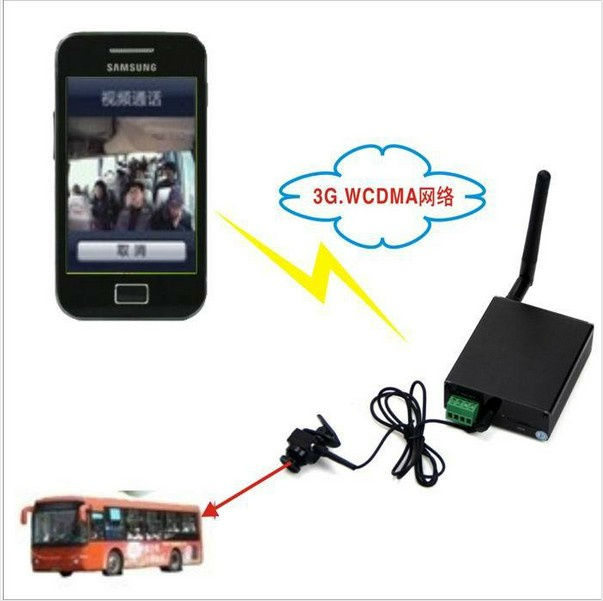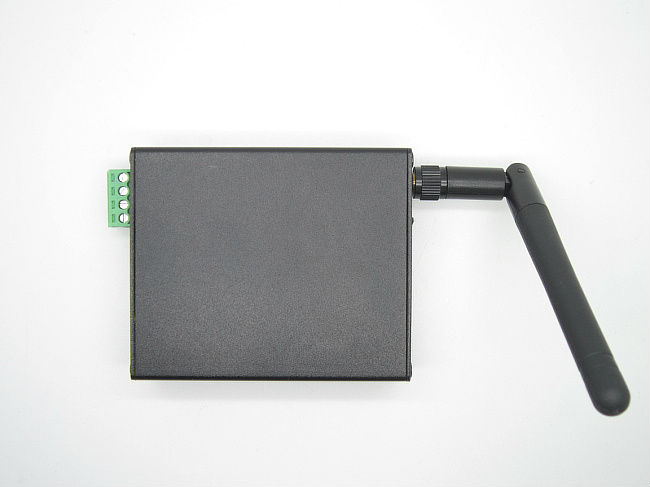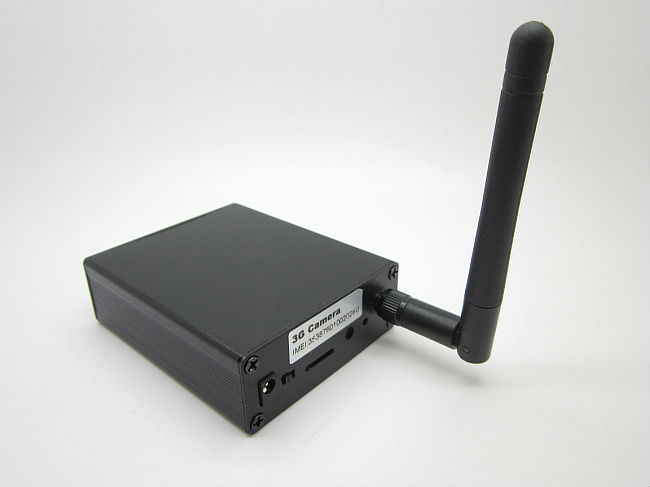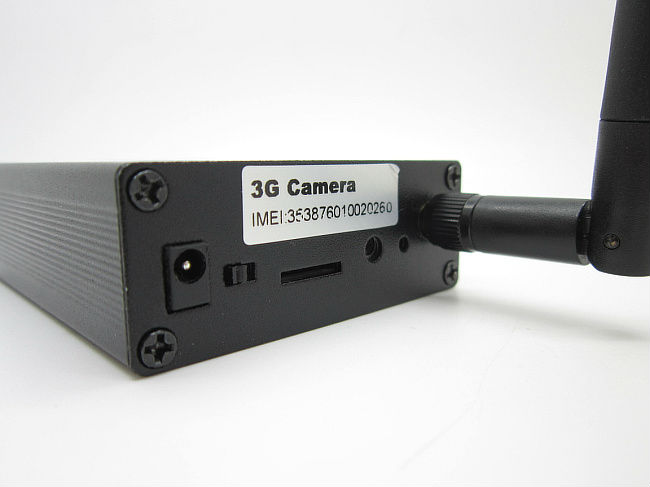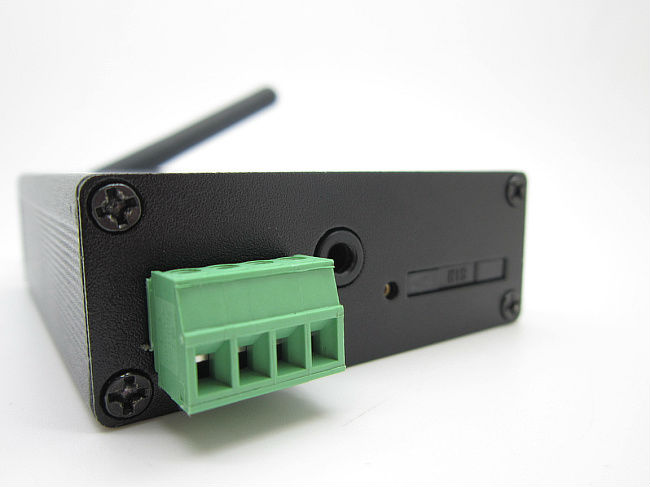 Additional Information
| | |
| --- | --- |
| Megapixels | N/A |
| trail | N/A |
| Brand | 3G Mobile |